May 3, 2016
Dear Parents,
We hope you enjoyed your long
weekend! We have a great week coming up, so please read everything!
We will celebrating a birthday on Tuesday, May 3rd, so lunch will be provided.
Please remember that there will be a General Assembly on
Saturday, May 14, at 9:00 a.m. Among the issues to be addressed are 1) the school calendar, 2) the
budget for the coming year, and 3) the election of four (4) board members. Please mark this on
your calendars. We will send out the formal call to assembly on April 29, as directed by the
statutes of the Association.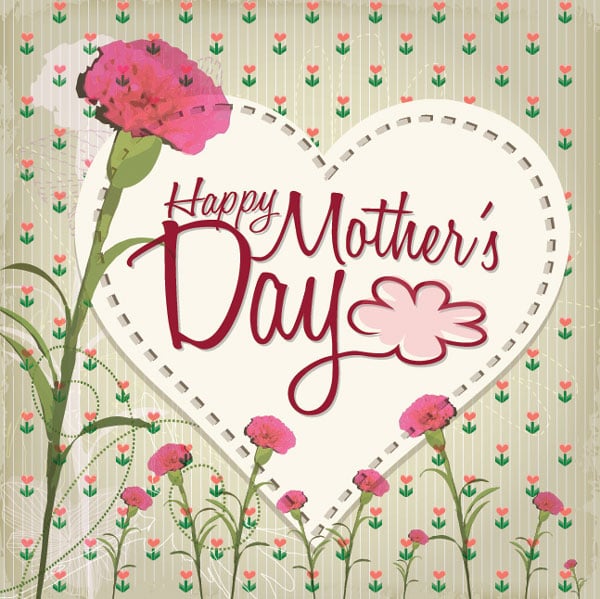 We are showing our appreciation for our mothers with Mother's Day. We will celebrate Mother's Day on Friday, May 6th at 8:00am. (
There was a change in date due to MAP testing.)
For the last 24 days of school First grade will be doing at least 1 special activity per day. Below we have listed all the activities that will be taking place. We appreciate your support for this activity.
***Activities with an asterisk need parent assistance***
*** Bubble Day please bring in a bottle of bubbles

***Career Day- Dress like the career you want to have.

Fantastic Fluffy Furry Friend Day-Bring in your favorite stuffed animal

Games Day- Bring in your favorite games to share****No electronics***

Hat Day- Wear your favorite hat

Icee Day- Your teacher will have a surprise for you

***Jelly Rolls- We will make yummy jelly rolls

Parents send in 2 slices of white bread and your child's favorite jelly

*** Let's learn about our Loves- Bring in 1 thing you Love

***Math Challenge-Around the World game practicing addition fluency 0-10 facts

*** Nifty N Snack- bring in snacks that begin with N to share with your friends( nutella, nuts, noodles, nectarines, nachos, nuggets)

Orange Day- Wear Orange to school

***Pajama & Pizza Day(Thanks Issa Mare for the Pizza)

Quick! Get ready for a game of Tag

***Read In- Bring in your pillow favorite book and a flashlight

***Silly Sock Day- Wear mismatch / silly socks to school

Test your Spelling Day- Sparkle and class Spelling Bee

Upside Down Day-Our daily schedule will be turned upside down

Walk to the Bus- End of the Year field trip!

***Popcorn donations please ( if you would like to help out please let us know, We need 10 bags of microwave popcorn)

Yay Yay it's Party Day – Let's Zoom out of School

*** Need help with snacks, lunch and dessert
This week your child will be inquiring into the following:
Language Arts
Word Wall-
This week your child will be reviewing all the Word Walls with various chants and activities.
The spelling challenge will be on Friday, May 6th
.
Vocabulary: try, kind, hand, picture, again, kick
Reading/
Writing
-
For reading and writing, we will be learning about four different types of plants and their environments.

Science
-
We are learning about 5 different types of Habitats: oceans, desert, rainforest, arctic, wetlands. We will also learn how certain animals adapt to live in these habitats.
Chapter 12 Skills:
K1, K6, J2
Reading
: Read for 10 minutes and fill in the reading log
WWW:
Worksheet
Reading
: Read for 10 minutes and fill in the reading log.
Spanish:
Worksheet
Reading
: Read for 10 minutes and fill in the reading log.
WWW:
Study for Spelling Challenge
GENERAL ASSEMBLY ON MAY 14 -
The Discovery School's third General Assembly meeting is scheduled for Saturday, May 14, 2016, at 9:00 a.m. at the school's cafeteria. There will be 4 vacancies on the Board of Directors. Nominations will still be accepted the day of the General Assembly, as specified in our by-laws.
The reward of an "ice cream day" will be offered to the elementary and secondary group with best attendance resulting in a quorum.
ART EXHIBIT AND MUSIC PERFORMANCES – Also on Saturday we will be having our annual Art Exhibit.
CHILD SUPERVISED ACTIVITIES FOR THE GENERAL ASSEMBLY – In order to help our parents attend the General Assembly, the school is providing supervised activities in the Early Childhood area for those parents who would like to bring their children to school. There will be movies, arts & crafts, board games and word games available for those who find child care on Saturday a difficulty!
BRICKZ4KIDS –
The new module on Space Explorations begins on Monday, May 9. This module will last 4 weeks!
DISCOVERY IDOL –
Start preparing your presentation for our annual talent show! Auditions will take place during lunch recess in the music room on May 11 and 12.
RECYCLING CHALLENGE
: Students keep bringing in your recyclable materials (newspapers, magazines, notebooks, paper board boxes, cardboard, aluminum cans, and plastic bottles) for the recycling challenge given by Arca de Esperanzas. Remember that juice and milk boxes and Pringles-type cans cannot be recycled due to being a pressed mixture of aluminum, plastic, and paper. Thank you for continuing to support environmental awareness. Class that meet their challenge of bringing 10 lbs per student will earn a cookie party!
SUMMER CAMPS AT DISCOVERY SCHOOL - Just like last year, there will be two summer camps in the month of June. Discovery Zone 7 will be a fun, artistic and entertaining camp for children 3 to 9 years old. There will also be a reinforcement camp for reading, writing and French for students in grades K-2. Both camps will run from June 13 to July 1, with the same schedule (8:00 a.m. to 12:00). Transportation is available at a small additional cost. If you or a relative/friend is interested, more information can be given to you by Ms. Carolina or at the accounting offices in school.
Important Dates Coming Up:
Monday, May 2 HOLIDAY
May 3-13 MAP Testing
Special Teachers' Midterm grades on the server
May 4 Homeroom Teachers' grades on the server
Monday, May 9 New Brickz4kids module begins 3:15 p.m.
May 11 & 12 Discovery Idol Auditions
Friday, May 13 Teacher Appreciation Lunch
Science Orders Due
SACE third quarter grades for Elementary due
Saturday, May 14 General Assembly 9:00 a.m.
Wednesday, May 25 Discovery Idol 10:15 a.m.