Dear Parents,
We hope you enjoyed your weekend! It is a short week, but a lot of things are happening, so make sure to read everything!
On Wednesday, November 25th, we will have a Thanksgiving Pancake Feast, so
please send in 100 lempiras by Monday
. It is an early dismissal, thus the children will leave at 11:45pm. There will be no school on Thursday and Friday (November 26th and 27th) because of the Thanksgiving Holidays.
Please remember to send back progress reports. They went home on Friday in your child's folder.
Don't forget to send in your 5lbs of sugar. These food items are part of the Christmas food baskets given to our support staff.
Songfest will shortly be upon us. The students will perform a Mario Bros song. For Songfest, the students must have:
blue overalls

red t-shirt (boys); green t-shirt (girls)

white gloves

red cap (boys); green cap (girls)
This week your child will be inquiring into the following:
Word Wall
- This week your child will be reviewing all the Word Wall words with various chants and activities. Due to the short week, we will not have a spelling challenge this week
!
Reading:
The students will read the story/song: Pilgrim, Pilgrim
.
Writing:
Following the spirit of Thanksgiving, your child will write a letter and provide reasons for why they are thankful for that person.
Science
:
The students will create a pop-up booklet about the three major types of clouds and learn about rain gauges
.
Vocabulary:
stratus, cumulus, cirrus
Math
- This week your child will continue working on learning subtraction strategies.
Chapter 4 Skills:
B14, F3, D13, D14, D15
Reading
: Read for 10 minutes and fill in the reading log.
Math:
Subtraction Worksheet (Color by Number)
Reading
: Read for 10 minutes and fill in the reading log.
Working With Words

:
Noun Poster (use magazines, newspaper, and/or draw)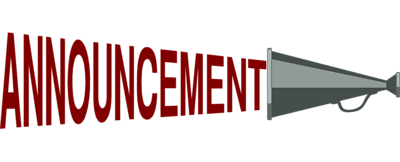 AFTER SCHOOL ACTIVITIES
– We remind parents that ALL after school activities will begin at 3:15 p.m. and will end at 4: 15 p.m. We ask parents to be prompt in picking the students up from after school activities.
MIDTERM
PROGRESS REPORTS
– Progress reports went home last Friday, November 20. They must be signed by parents and returned to school before the Thanksgiving Holiday. If you wish to conference with a teacher, please do not hesitate to contact the school to set up an appointment.
BAKE SALE –
The Juniors will be having a bake sale in order to raise funds for their upcoming community service. The bake sale will be on Friday, December 4 during snack and lunch.
For Grades 6-8
MIDDLE SCHOOL FIELD TRIPS
– Unfortunately, we were not able to reach quorum to organize the different field trips (Copan – 6th grade, Lake Yojoa – 7th grade, and Tela – 8th grade). The initial payment will be reimbursed on Wednesday, November 25. Please, see Belgica in the Finance Office for the reimbursement.
HOMEWORK CLUB FOR SECONDARY –
Secondary students will have the opportunity to receive assistance with homework twice a week. Ms Regina will be working with the students who wish to stay and work or specific students referred by teachers.
When: Mondays and Tuesdays
**Parents are asked to please the Midterm Progress Report – some students have been required to attend the Homework Club, other students have been invited to attend. This is being done to help student improve their grades.
ELECTRONIC DEVICES
(cell phones, tablets, laptops, etc) – Students may bring their electronic devices to school with the understanding the school will not be responsible for any loss or damage. We advise all students to care good care of their electronic devices and to avoid leaving them on the floor or outside of rooms.
LOCKERS
– The school has provided a locker to all secondary students for the purpose of protecting the student's property, and preventing loss or theft. The lockers need to be secured with a combination padlock at all times. The students are responsible for the padlock and for seeing that their books and belongings are locked in the locker when not in use
JUGUETON 2015 – Our school has been invited to participate in the First Lady's Christmas drive to give toys to the children less fortunate of Honduras. The school will be making a donation as an institution, but would like to invite our students and parents to go through their closets and find toys in good shape to donate for this activity. There will be a box in the reception area (with Ms. Carolina) where the toys can be dropped off. We will be delivering what we contribute as a school on Wednesday, December 9.
Important Dates Coming Up:
November 25 Early Dismissal
PD for Teachers on Teamwork 1:00 p.m.
6th Grade Test Taking Strategies Workshop 12:30-2:30 p.m.
November 26 & 27 THANKSGIVING HOLIDAY
December 11 Song Fest @ 6:30 p.m.
December 15 Faculty Xmas Party